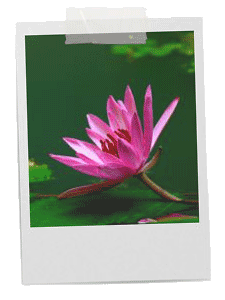 Thank you for taking the time to review our privacy policy for this Web site. National Travel Systems understands and appreciates the fact that protecting your privacy is very important to you. That's why we have written this document detailing our commitment to your privacy.
First and foremost, National Travel Systems pledges that it will not release, sell, or trade your personal information without your consent. You will have a choice as to how your information is used. Any information that you provide us will be used for National Travel Systems use only. Of course, an exception must be made when court orders, government agencies or law enforcement authorities require us to release information according to federal and state laws.
Questions Regarding Privacy
Any questions or concerns regarding National Travel Systems data privacy policies and procedures should be directed to info@takeavacation.com. You may also send inquires to:
National Travel Systems
4314 S Loop 289
Suite 300
Lubbock, Texas 79413
We can be reached via e-mail at contact@takeavacation.com
or you can reach us by telephone at 1-800-6TRAVEL
Information Collection and Use
For each visitor to our Web page, our Web server automatically recognizes no information regarding the domain or e-mail address.
We collect aggregate information on what pages consumers access or visit. We collect name, email address, and message in our contact form; we use this information to return requests for contact. We request information from you on our booking forms. To use our services, you must provide contact information (like name and address) and travel information. This information is used for billing purposes, to complete your requests, and to respond to you. We will not share your information with any third party outside of our organization, other than as necessary to fulfill your request, e.g. to book travel.
Our site uses Google Analytics. Google Analytics is a web analysis service provided by Google. Google utilizes the data collected to track and examine the use of www.nationaltravelsystems.com, to prepare reports on its activities and share them with other Google services.
Google may use the data collected to contextualize and personalize the ads of its own advertising network. Personal data collected: Cookie and Usage Data. Place of processing: USA. Find Google's privacy policy here.
We may collect non-personal identification information about users whenever they interact with our site. Non-personal identification information may include the browser name, the type of computer and technical information about users' means of connection to our site, such as the IP address, operating system, browser, and other similar information. This information is used to diagnose site issues or halt hacking attempts.
The information we collect is disclosed when legally required to do so, at the request of governmental authorities conducting an investigation, to verify or enforce compliance with the policies governing our website and applicable laws or to protect against misuse or unauthorized use of our website.
Your Access to Information
Upon request we provide site visitors with access to all information [including proprietary information] that we maintain about them.
Consumers can access this information by e-mail us at the above address, writing to us at the above address.
Consumers can have this information corrected by sending us e-mail at the above address, writing to us at the above address.
If you feel that this site is not following its stated information policy, you may contact us at the above addresses or phone number.
If you do not want to receive e-mail from us in the future, please let us know by sending us e-mail at the above address, or writing to us at the above address.
From time to time, we may use customer information for new, unanticipated uses not previously disclosed in our privacy notice. If our information practices change at some time in the future we will post the policy changes to our Web site to notify you of these changes and we will use for these new purposes only data collected from the time of the policy change forward. If you are concerned about how your information is used, you should check back at our Web site periodically.
Customers may prevent their information from being used for purposes other than those for which it was originally collected by e-mailing us at the above address, writing to us at the above address.