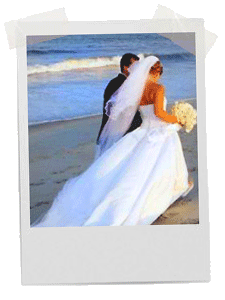 Let National Travel Systems plan your dream honeymoon! We have many experienced Travel Consultants who specialize in destination weddings and honeymoons. We encourage you to select one of our consultants, discuss the type of honeymoon you both want—beach, cruise, all-inclusive—and begin gathering information and brochures. Whatever your situation, consulting with a professional Travel Consultant to make your final decision will assure you of the romantic wedding or honeymoon of your dreams.
National Travel Systems is proud to be a Preferred Sandals Agency. In addition, we offer destination weddings and honeymoons to hundreds of destinations and resorts worldwide.
Exclusive Wedding Registry and Packages!
With National Travel Systems' unique honeymoon registry, friends and family can help make your honeymoon dreams come true. It works just like any other bridal registry — you pick out the honeymoon of your dreams and we take care of the rest. Book your destination wedding or honeymoon with us and then upgrade to our packages exclusively from National Travel.
To book your destination wedding or honeymoon with one of our professional Travel Consultants, please contact us at:
806-798-5999 or 800-6TRAVEL