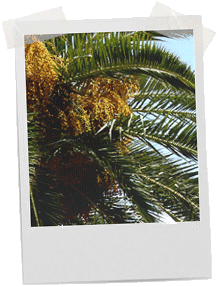 Unaccompanied minor children traveling within the U.S. or even abroad need to be absolutely certain that they have the proper documentation and follow each airline's specific procedures.
What to Expect
Children younger than 5 are not permitted to travel without an adult. Children from the ages of 5 to 15 traveling without an adult may be subject to unaccompanied minor rules depending on each airline's policies. For older teens, some air carriers will offer unaccompanied minor services by request.
Airlines will charge an additional fee on the child's ticket, and typically restrict the flights and itineraries available. Be aware that airlines may refuse to book the child on red-eye flights or trips with one or more connections, and will not allow the child to be on standby. Minors are generally not allowed to use online or mobile flight check-in, so we recommend ample time for airport check-in and arrangements.
The airline will also need the name, address and phone numbers of the adults assigned to drop off and pick up the unaccompanied minor. Only the designated person or persons may pick up the child.
Pickup and Dropoff
Individuals dropping off a child for unaccompanied minor travel at the airport must speak to the airline's ticketing agent, and may be required to present identification documents for themselves and the child. In some cases, the child may need to carry for the duration of the trip a release form certifying that the child is allowed to travel alone. At this point, an adult will need to escort the minor through security to their departure gate; either a uniformed airline representative will be called to assist, or the dropoff individual will be issued permission to pass through security. Some airlines require the designated dropoff adult to remain at the airport until the flight has departed.
Since many airlines may not provide meals or in-flight movies, ensure that the child has enough food and entertainment to make their trip comfortable, and teach them to contact a flight attendant for help.
Upon landing, the minor may be required to wait for an airline representative to escort them from the aircraft. The individual picking up the child may be allowed to proceed through security to meet them at the gate if they ask the airline ticket counter for a gate pass; otherwise, the uniformed representative to escort the child to the pick-up area of the airport. The pickup adult will be required to show a government photo ID and proof of address.
International Travel
Some countries may require a notarized letter stating that the minor has permission to fly alone, as well as more stringent documentation requirements. Many destinations require passengers to fill out an international arrivals form, so be sure to give the child any information they may need to complete this form in an easily accesible location.
International Travel with One Adult Accompanying
Due to international kidnapping concerns, destinations outside the U.S. have strict processes for minors traveling with only one legal guardian, or an adult who is not a legal guardian. Your destination country may require a signed, notarized permission form from the non-traveling parent or guardian, or documentation explaining why a second parent or guardian is not available to give consent.
Each airline and country has different policies for unaccompanied minor travel that are subject to change. Our consultants can provide you with the most up-to-date information and guide you through this important process.